17.01.2023
Alliance Altyn allocated a ton of coal to each of 250 families with low incomes in Bekmoldo village, Talas region. According to the representative of the company in Talas region, Kynatbek Sarchayev, Bekmoldo village council asked to provide coal to villagers in need. Meanwhile, the Kyrgyz Ministry of Emergencies reported that "severe frosts are coming." Therefore, the company, through Alliance Altyn Development Fund, delivered 250 tons of coal, which, together with the village council, was distributed by ton per family.
Coal was distributed to 100 poor families of Kara-Oi village, 90 poor families of Sasyk-Bulak village, 60 poor families of Kenesh and Chon-Tokoy villages.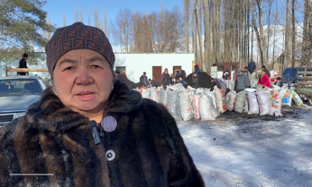 The local authorities and villagers thank the company for such care:
"A free ton of coal given to orphans, widows and people in harsh living conditions amidst such fierce winter, was really a great help for everyone. On behalf of my family, I want to thank Alliance Altyn and wish you success in your work," said a resident of Kara-Oi village Bagdat ASHRALIEVA.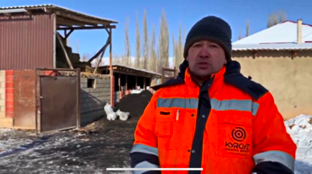 "Many thanks to Alliance Altyn and its management, who gave us free coal on such cold winter days, taking care of people living in our village. Coal was also allocated last year, and if we survive this winter, let's hope that this good practice will continue next year as well,"Altynbek BORUKEYEV, one of the initiators from among the deputies of the local government, said.