22.12.2022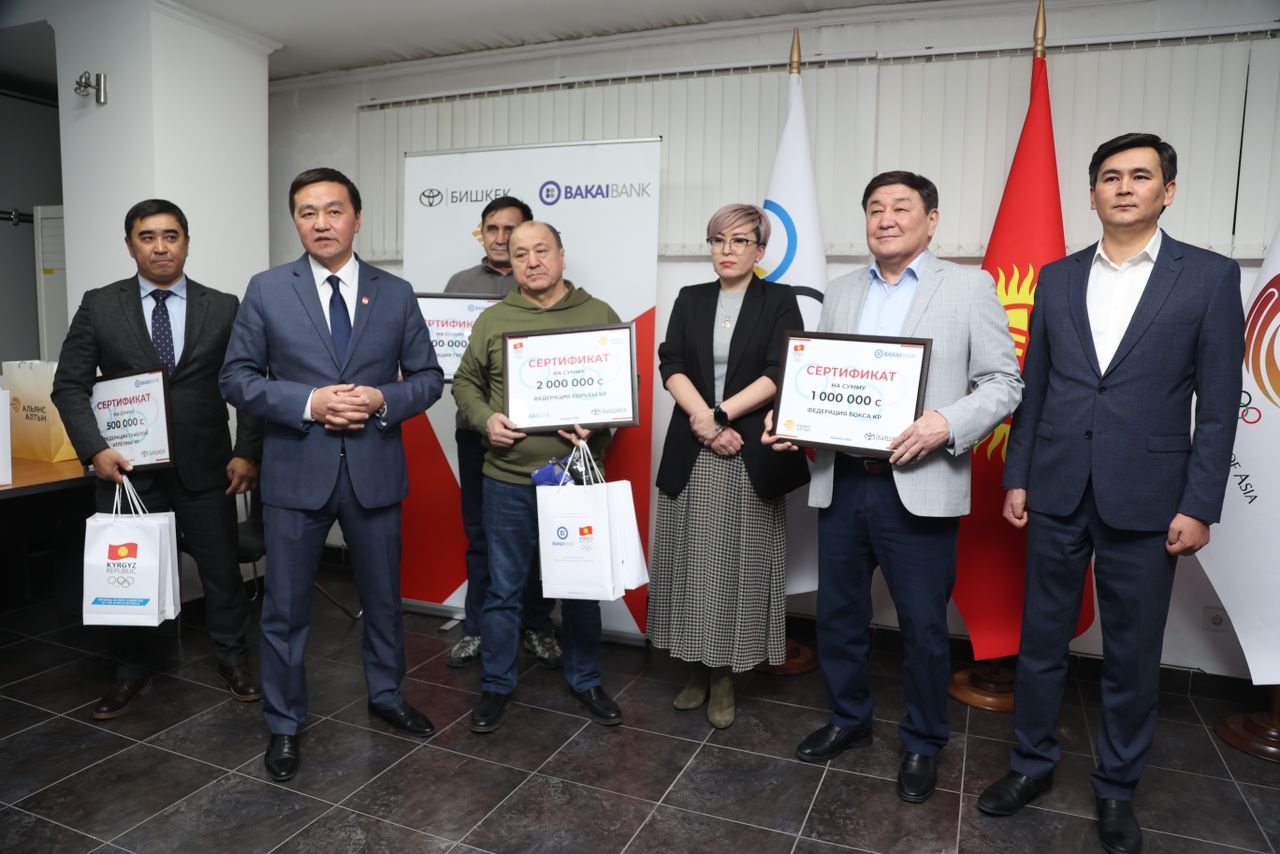 Alliance Altyn took part in the award ceremony of the National Olympic Committee of Kyrgyzstan with certificates issued to sports federations.
The NOC granted monetary certificates to the leading athletes with the best track record this year. Altyn Alliance granted the committee with a certificate worth two million soms, and it was awarded to the Wrestling Federation of the Kyrgyz Republic.
Looking back, Alliance Altyn and NOC have signed a cooperation agreement this year. The company is a partner and sponsor of the committee.
Moreover, Alliance Altyn Development Fund backs up competitions in Talas region, helps up-and-coming athletes of the region to travel to international tournaments.
"Since our start in March 2021, the main investments reached $400 million. As of today, we have paid 9+ billion soms taxes to the Kyrgyz budget. Last year, we ranked as the sixth in the country by tax payments, and this year we plan to tap into top three," said Sabir Rakhmatov, General Director of Alliance Altyn LLC.
"By helping sports, we contribute to healthy living, strengthen the nation's health and improve the image of the Kyrgyz Republic globally," he said.